Yes, you read that right! As of 2019, we hit the one million mark. We'd like to take a moment to reflect and thank our incredible community for helping us reach this point.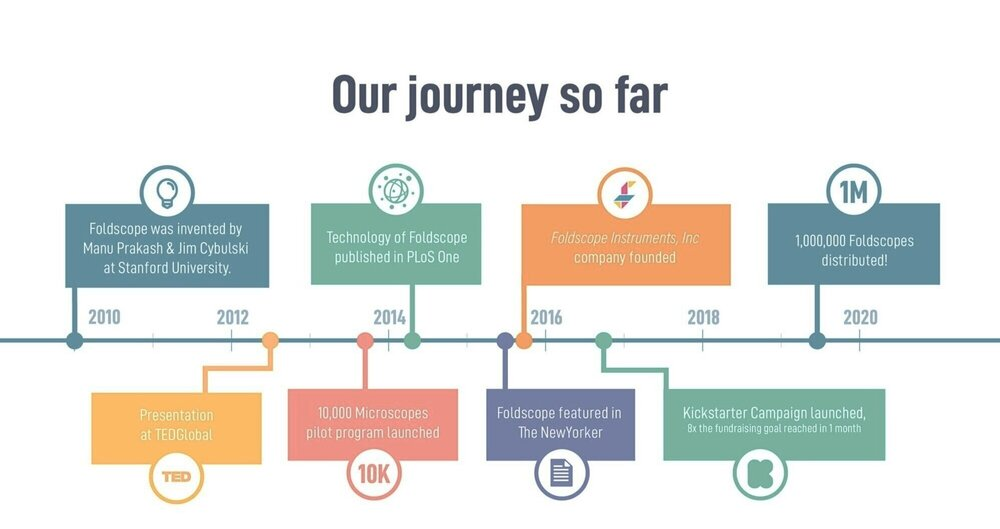 What does 1 million Foldscopes in the world mean?
One million smiles, one million "ah ha!" moments, one million curious minds now able to explore the microscopic world! We are passionate about bringing accessible science education to all corners of the world - be it in the heart of a city or rural mountains. Currently, we stand as the world's largest amateur microscopy community spread across 150+ countries. We love the tools we make, but we love the communities and friendships we have built around the world even more.
Join the movement by sharing these tools with the people you care about!