FOLDSCOPE B
1 Foldscope
1 LED Magnifier
Unique ID stickers.
5 magnetic couplers :
2 Foldscope Body Parts
1 Coupler for Camera Phone
1 Coupler for LED Magnifier
1 Extra.
Few pieces of paper tape slides.
1 Instruction sheets
1 Nylon carrying pouch.
What is LED Magnifier? And what is it use for?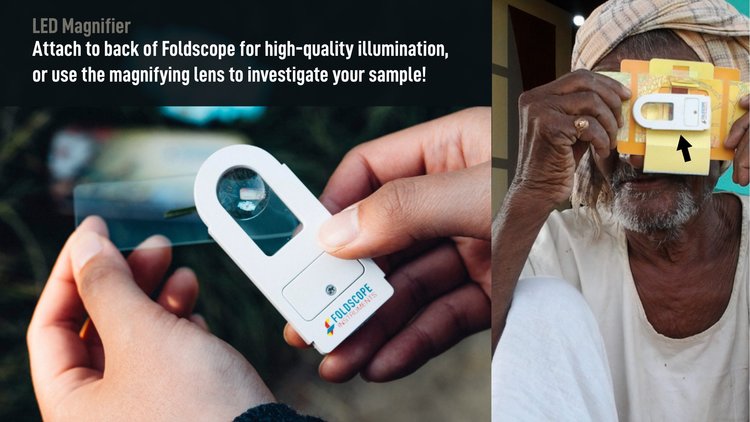 We can view the sample once we insert the sample into the Foldscope.
How to View Sample using Foldscope

1st Method : Just like microscope in the lab, we need source of light to view the sample. We can use sunlight or any artificial light such as lamp, flashlight and etc. As simple as hold the Foldscope towards the source of light.

2nd Method : The second way is much easier because we also have the LED Magnifier to give some light to view the sample. Just attach the LED to the Foldscope and you're ready to view the sample.
Click Here For Tutorial